This 1966 GMC utility truck was purchased by the phone company in Richland, NJ. The company deemed that they bought one truck too many, and gave this truck - in a horrid shade of greenish gold - to the Richland Fire Department. It was not equipped with any emergency or fire fighting equipment other than a generator on the driver side which may have been added after the fire department took ownership. The interior and the engine compartment was still greenish-gold when I bought it. I was advised by a friend that it was for sale near Chicago by a police officer. I bought it and it was shipped to Florida. It arrived the day I sold my 1968 Cadillac ambulance.

I sold the truck on eBay to a truck dealer in St. Petersburg, FL. They sold it to a volunteer FD chief (Indian Rocks FL)

I had the metal box built (right wall) to cover the battery.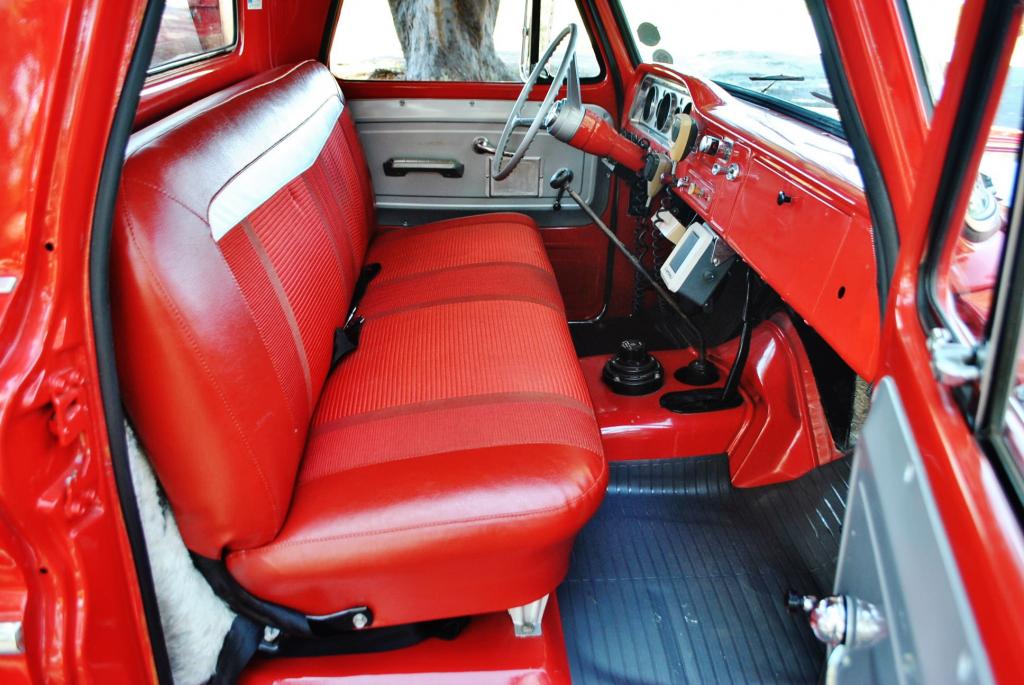 I had the interior painted red and the seat recovered
| | |
| --- | --- |
| The orange paint may clash with the red but it was the color of GMC engines. | |