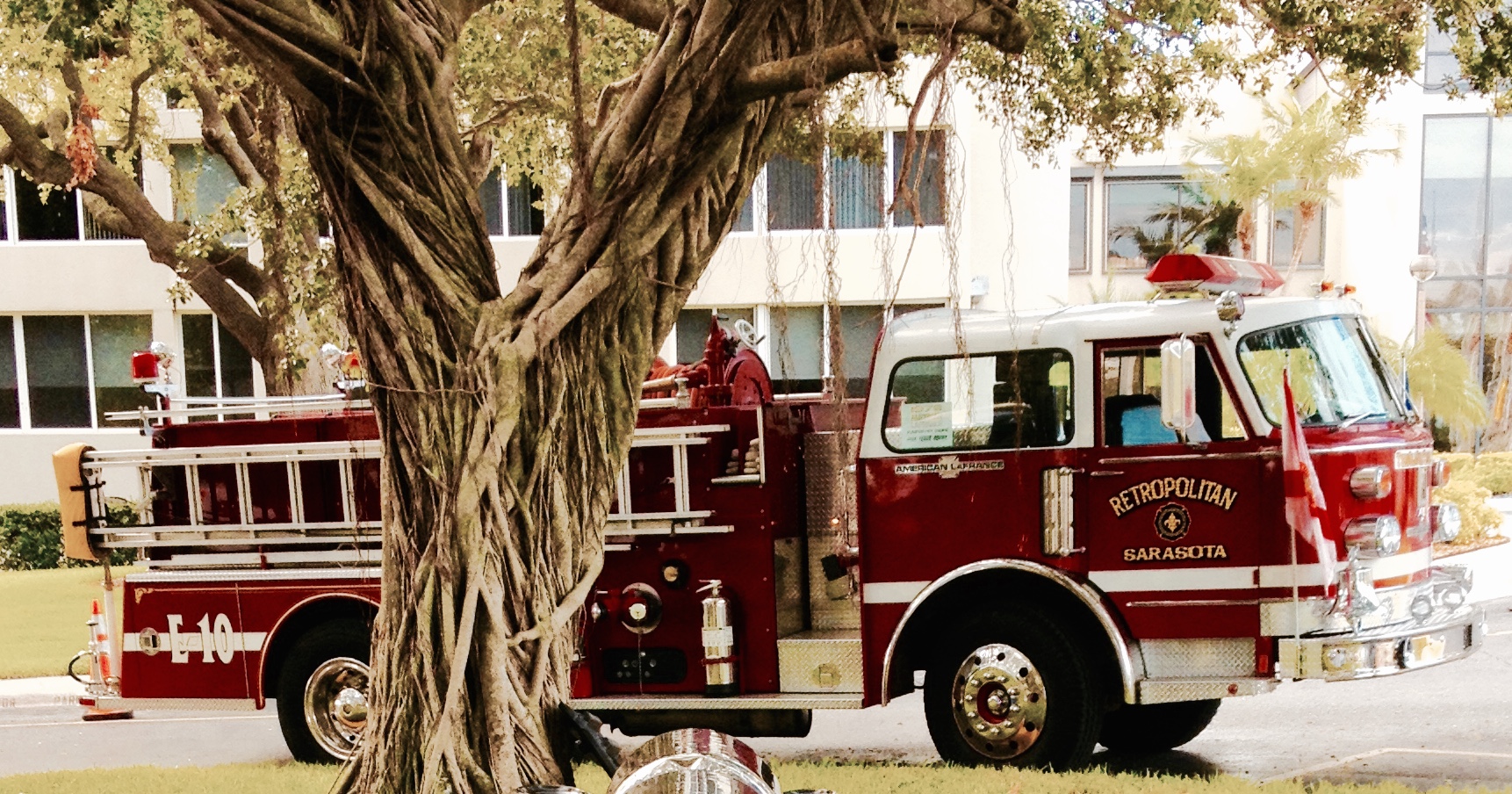 This was a very unique truck for me. I purchased it from my fellow AACA member Bill Trier here in Venice, FL. It was my first truck with an automatic transmission. Here it's on display at Plymouth Harbor Retirement facility in the city of Sarasota on the Ringling Causway. It was a tribute to 9/11.
This truck is the Century model. Until ALF went out of business for the final time, it had been a favorite for so many fire chiefs and departments.

Two pair of cut vents means two different tones traveling up and down at the same time. Creepy! I have the same kind on my '36 Ford.

This is one of the electrical panels. Note how the short red wires with yellow clips jump from one to the other- this get the electricity to every stud.

In the 70s and 80s Sarasota County FD assumed several smaller departments. The department was branded as Metropolitan Sarasota FD, or just METRO. My friend Tom Hutton in New York had a collection of ambulances he called Retro Ambulance. In my mind, Metro and Retro merged.

Self-explanatory

The bell was a Christmas gift from my wife. This front bumper was naked without it.

Luckily the front of the dash board came off in 3 pieces so you could work on the wiring. This truck had a lot of electrical mysteries - some being explained by broken switches.

This Suburban was used to tow my '35 Chevy. Seen in garage: 72 Miller Meteor funeral coach and the ALF.

72 MM Traditional Landau funeral coach with the ALF. Venice, FL 2013.

In 1995, the City of Sarasota and the County merged into a county fire department. Sarasota County is about 660 square miles including the Town of Longboat Key and the Cities of North Port, Venice, and Sarasota.