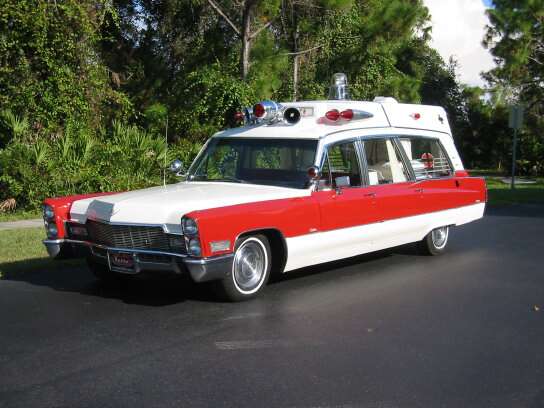 This model is the Rescuer built by Superior Coach of Lima, OH. Like the Criterion, it could hold a stretcher on the floor, a folding cot on the floor, and two cots could be hung from the ceiling. This is 1968 and these rigs were costing around $14,000 new. Cadillac had a majority of the professional car market.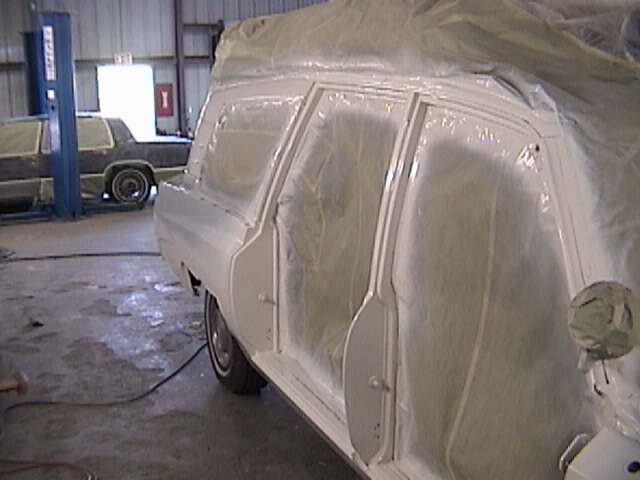 This car's restoration took several months. The doors had to be removed to replace metal.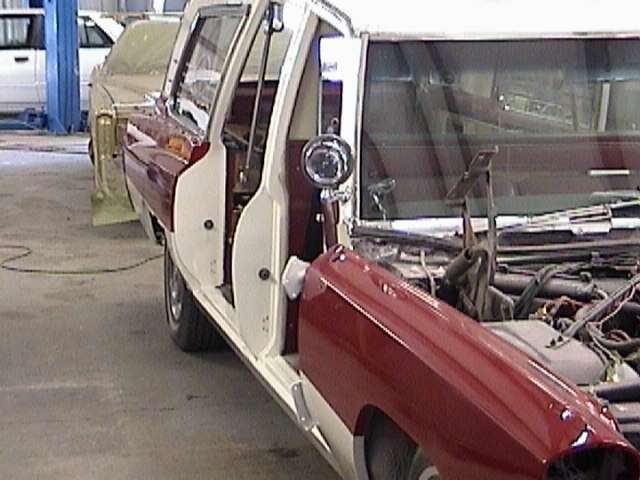 | | |
| --- | --- |
| Posed at then-station 31, Center Rd. in Venice, FL | |
| | |
| --- | --- |
| Earliest communication with an emergency room- 1970s. | The interior was in great shape when I purchased the rig in Mobile, AL (c. 1999). I added period-correct communication and emergency equipment. |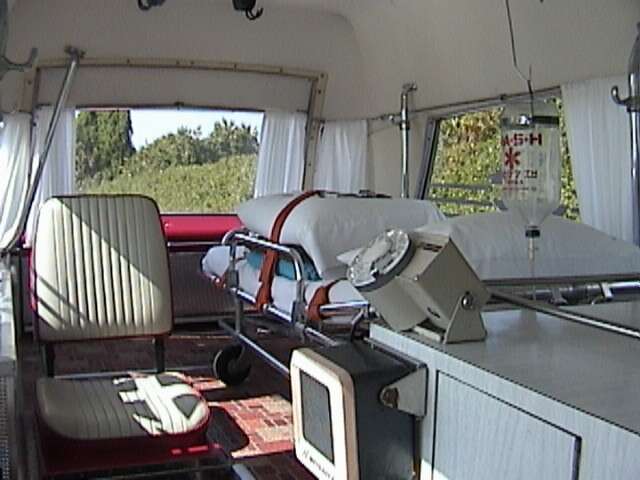 Retractible hooks/belts would be pulled down from the ceiling to hand two additional cots; Notice metal hooks by side windows. If more than one patient was in the car, the attendant (usually someone with first aid training) could not get to the patients. Ambulances that had oxygen and two-way radios were considered the best.
I was very fortunate to get a car with a great interior. The outside paint was faded and there were some rust pin holes. The car was originally owned by F-M Ambulance of Fargo ND and Moorhead MN. It eventually was owned by PCS President Tony Karsnia and was his daily driver while he was in high school. The car now resides in Brooklyn, NYC, owned by Midwood Ambulance Co. They are a very large ambulance service and were looking for an antique Cadillac ambulance as a tribute to their father who stared the business in the 50s with Superior Cadillac ambulances. It's used for PR events.